Four colours, a wealth of nuance
A physical eye could only see the four interactively selected colours in the entire picture. The human eye, however, perceives a wealth of colour shades. The first reason for this complex colour illusion, which we call the Bezold*) effect, is the way in which the surface is divided up inside the module. A second reason is the juxtaposition of colours within the module. The blelb team has already tried in earlier publications to separate these two influences (see «Blue. Yellow. Red.» by Hans Knuchel and Jürg Nänni). Spot 08 focuses on one aspect of Spot 04: the juxtaposition of colours is kept constant in order to allow the effects of changes in the proportions of the elements to be observed separately. In Spot 08, only the length and width of the elements is reversed. The explanations given for Spot 08 contain an additional interactive experiment: the influence of the module's geometry is suppressed by means of 4 square elements and the juxtaposition of colours is modified. This enables the effect of the second cause mentioned above to be observed as well.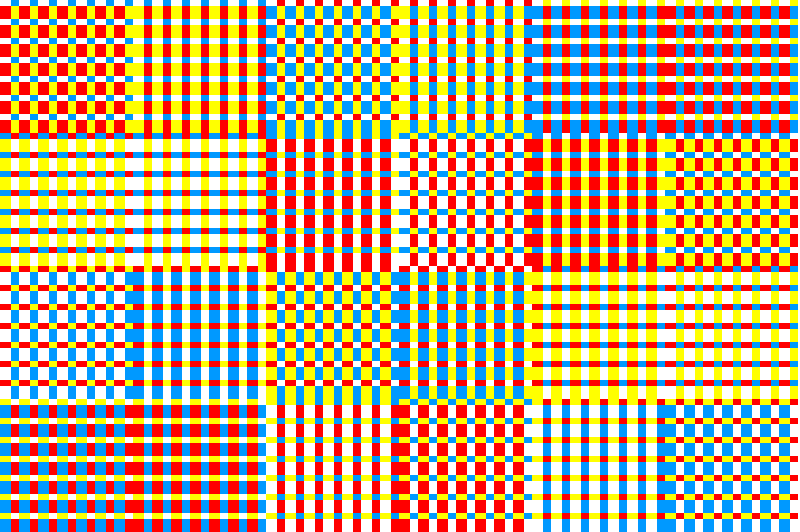 The test picture shows various shades of white, blue, red and yellow, which are created by the surface layout of the basic module which is constant throughout the image and by the juxtaposition of colours within one field. The changes in colour are especially striking when contrasting colours are used and there are marked differences.